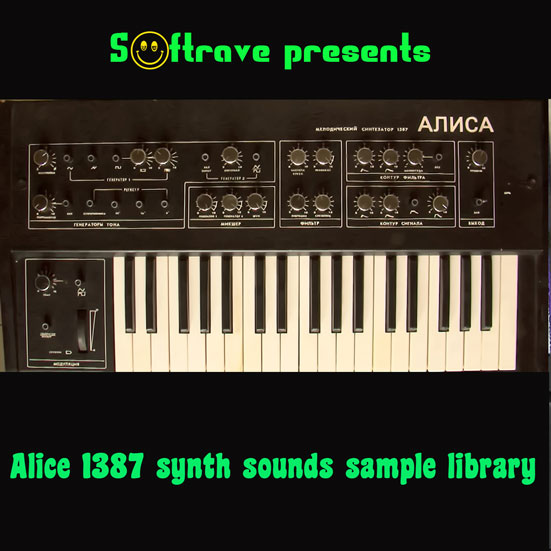 Alice 1387 synth sample library is a collection of sounds & melodies sequences performed at vintage analog synthesizer Alice 1387 made in USSR. More info about this synthesizer you can find here http://www.ruskeys.net/eng/base/alisa1387.php
This library represents collection of sounds, effects and loops in different tempo, good for dance music.
Library contains 3 hours of sounds
It contains non edited lines and melodies played live in 126 127 128 130 132 and 133 BPM
It also have 40 min of nonedited analog effects and sounds that will suite well for your sampler
Files are 16 bit 44100 wav samples –  1 Gb in total
Price of library is 8.99 EU.
or 9.99 USD
To get some understanding how library sounds you`re welcome to watch this video