Harmonium Pro VSTi is based on samples of real Harmonium Organ from 19th century recorded with different position of overtones switches. We also added Analog drift control to add analog touch to samples or to create new vibrato effects . Samples are looped so you can play infinite notes on keyboard without need to pump air with your legs like in original mechanical instrument. .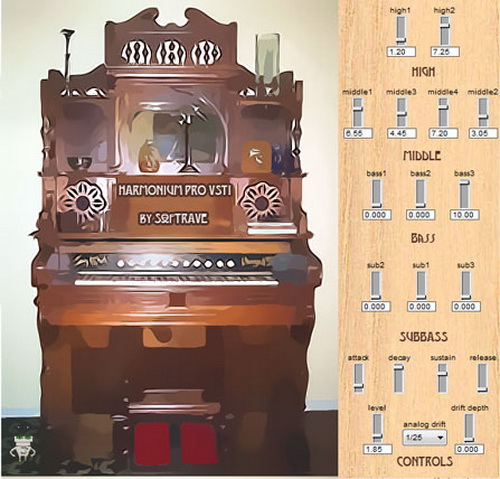 You can download free version of Harmonium VSTi with non looped samples and wrong +3 pitch here at this special page
Sounds are the same so you can try if Harmonium fits your studio needs
Youtube Demo nothing special. just some notes to demonstrate multilayered samplepack.
How to get Harmonium Pro VSTI in your studio
usually we send plugin the same day, sometimes it take 1-3 days.
This software is only for PC, not compatible with MAC
plugins are for PC 32bit only. You can use JBridge to use it in 64 bit DAW
Get it here https://jstuff.wordpress.com/jbridge/
15 USD button
11 Eu
Users of Win 7 sometimes have issues with plugins made with Synthedit please read here