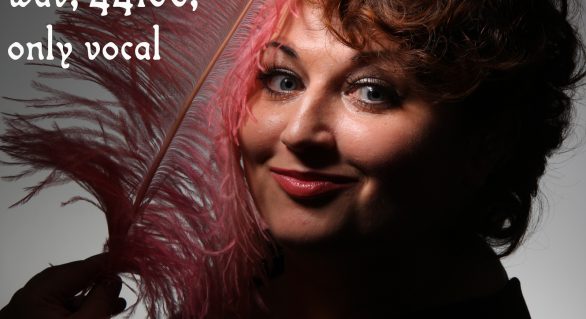 Opera Themes Marina vocal sample library vol 2 consists of 12 famous opera themes, only female vocal part, clean voice without any "cathedral" or "church" effects, just pure power.
Tracklist is
1 Puccini – La Boheme – Musetta's Waltz.wav
2 Shubert – Ave Maria.wav
3 Charles-Camille Saint-Saens – Mon coeur s'ouvre a ta voix.wav
4 Giacomo Puccini – Madama Butterfly (Un bel di, vedremo).wav
5 Verdi – Il Trovatore – Tacea la Notte placida… Di tale Amor.wav
6 Puccini – Tosca – Vissi d´arte.wav
7 Mozart_ Die Zauberflöte – Ach Ich Fühl's, Es Ist Verschwunden.wav
8 Verdi – La Traviata_ Drinking Song (Libiamo ne' lieti calici).wav
9 Mozart – Voi che sapete.wav
10 Tchaikovsky ; Queen of Spades; (Midnight will strike soon); _Uzh polnoch blizitsa_.wav
11 Handel – Aria _Lascia ch'io pianga_, from Rinaldo.wav
12 Vincenzo Bellini – Norma – Casta Diva.wav
You can listen to youtube demo WITH orchestra and effects. We sell only clean sound like in the very beginning of demo.
You can listen to all themes complete with vocal and orchestra at Bandcamp.
In sample library we dont sell orchestral parts.
Files are 44100, wav, mono, approximate 50 min in total, 12 opera themes
Special discount untill December – 15 EU
__________________________________________________
Purchase library for 29,99 USD
or 24,99 EU
You will receive your purchased item within 24 – 48 hours via wetransfer