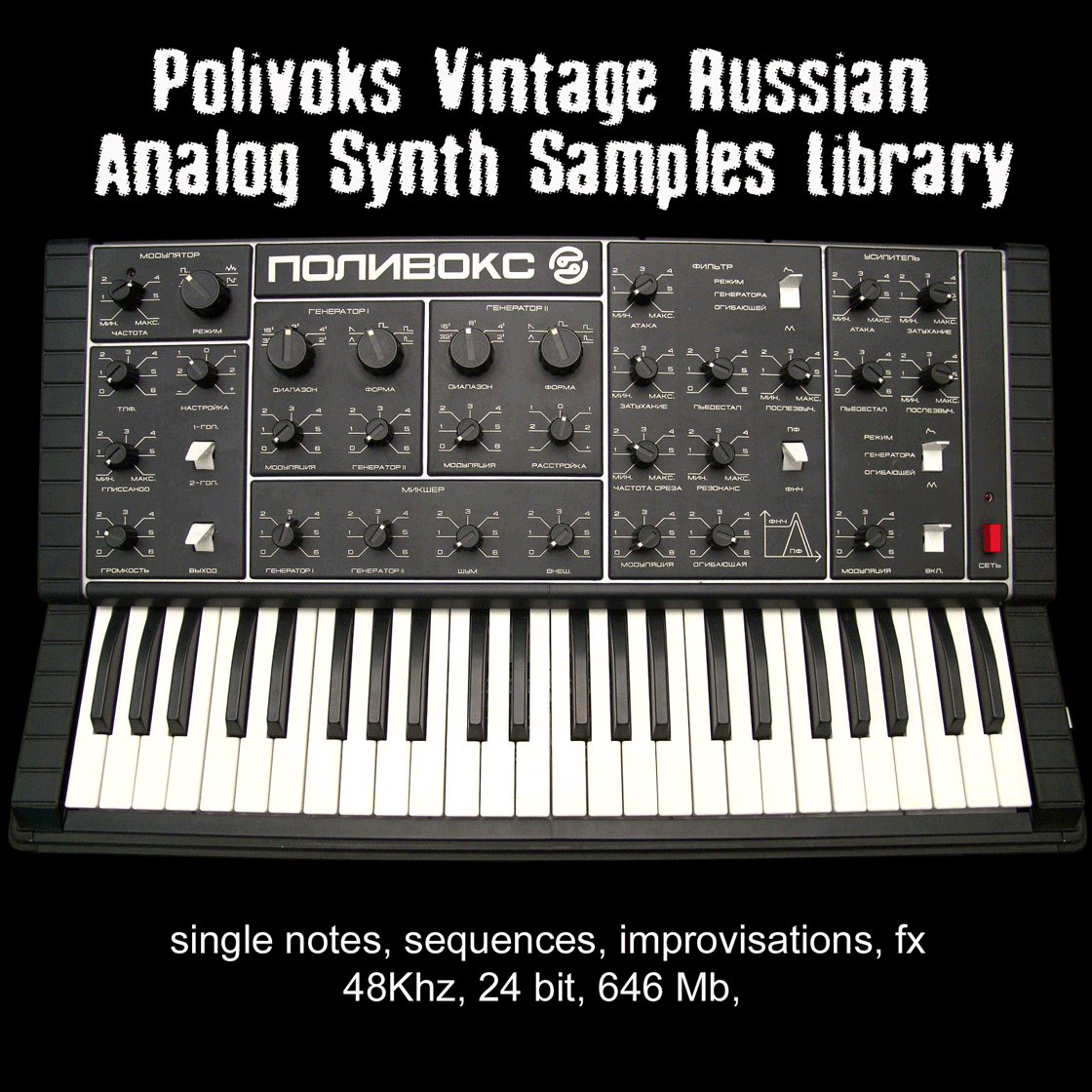 This sample library contains single sounds , sequences, unedited improvisations and fx recorded in 48 Khz 24 bit on Polivoks with midi
Size of library is 646 Mb
Video demo of sample library

Purchase with those buttons, we will send you library via internet within 1 – 3 days
19.99 Usd
18,99 Eu
More info about synth (wikipedia)
The Polivoks (also occasionally referred to as the Polyvox) (Rus.: Поливокс) is a duophonic, analog synthesizer manufactured and marketed in the Soviet Union between 1982 and 1990. It is arguably the most popular and well known Soviet synthesizer in the west, likely due to the uniqueness of both its appearance and sound.
The Polivoks was designed at the Urals Vector plant, but actual production was handled at the Formanta Radio Factory in Kachkanar, Russian SFSR.[1] It was intended to appear and sound similar to American and Japanese synthesizers from companies such as Roland, Moog, and Korg. The Polivoks was engineered by circuit designer Vladimir Kuzmin with the appearance of the instrument influenced by his wife Olimpiada,[2] who took inspiration from the design of Soviet military radios. Its retail price upon release was 920 rubles and over its lifetime around 100,000 Polivoks were manufactured – sometimes with a production rate of up to 1,000 units a month.[3]
The Polivoks has some features that are either unusual or uncommon on most analog mono synthesizers including a filter that can be switched from low pass to bandpass and two envelopes that can be looped over the AD sections.