URBAN NOISE VSTI 1.0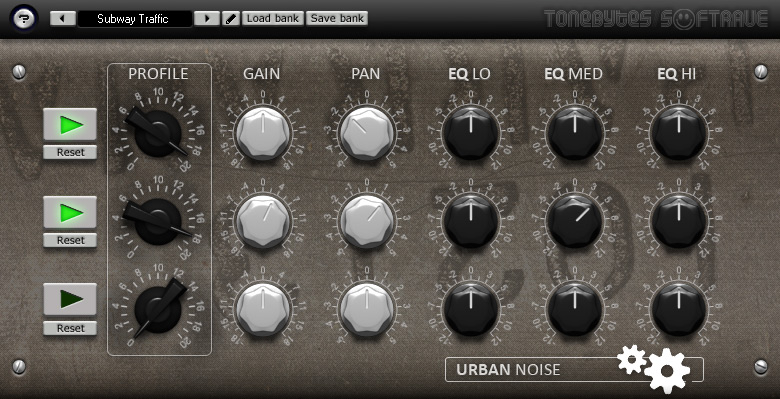 Urban Noise is a VST format plug-in for Windows, which mix sounds of the urban atmosphere with your recordings.. The purpose of the plug-in is to add sounds typically inherent to the big city. For this goal, Urban Noise has 21 sound profiles, including the sound of car noise, crowd noise, bar ambience, subway sounds and much more other.
There are three slots in Urban Noise which you can use to mix different noise profiles to produce complex and variable noise environments.
With the help of the embedded equalizer, it is possible to either emphasize or mute those parts of the noise profile you want. The features of the equalizer are selected in such a way that it keeps its use of noise sounding natural.
In the set there are 32 of Factory presets based on 21 of noise profile.
The built-in preset manager makes it easy to save the settings and quickly access them or share them with other Urban Noise users.
In addition, VST automation and full MIDI Learning are supported.
plugins are for PC 32bit only. You can use JBridge to use it in 64 bit DAW
Get it here https://jstuff.wordpress.com/jbridge/
Buy Urban Noise now:
$20
15€